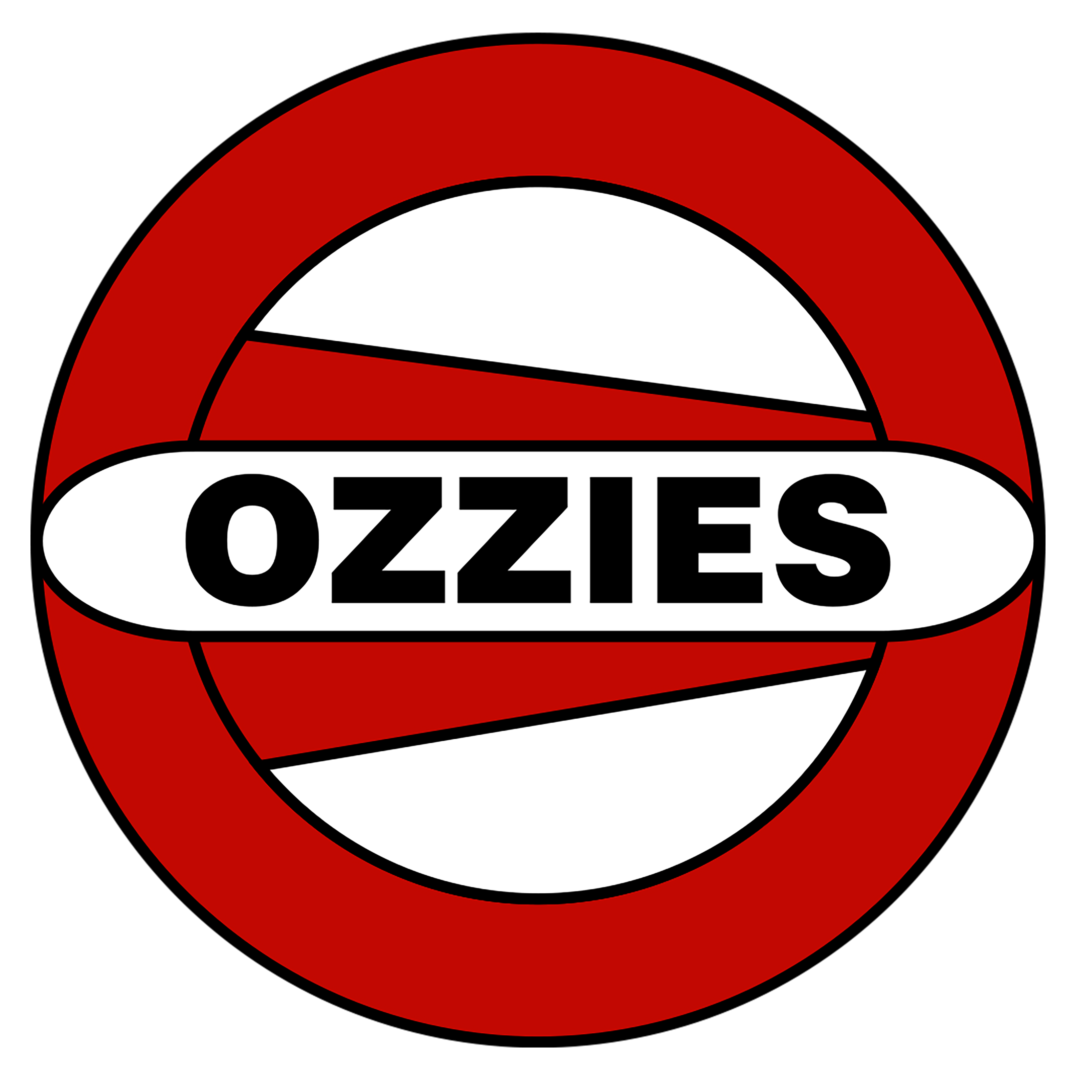 Over Engineered to Outperform

Ozzie's in-house professional engineers and technicians provide complete, unique capabilities to design and engineer pipeline padding machines from the ground up and from end to end. This includes the entire package, all the padding-related systems, the accessories, the safety features – every detail. Our team's industry-leading design capabilities have delivered a completely re-engineered equipment lineup with world-class features, including ROPS cabs, as well as Tier 3 diesel engines, superior design, and leading-edge safety features.
We begin with thorough grassroots conceptual design work, and we see the process through every step, from detailed drawings and 3D renderings to the unique design and functionality features. Our professional engineering team brings a unique, "real-world" perspective to everything we design.
Our contingent of trusted and experienced manufacturers procure and fabricate the main systems - elevator, undercarriage, conveyor, etc. - to our exact specifications. Simultaneously, engines and other components are sourced from leading suppliers such as Caterpillar, John Deere, Liebherr, Intertractor, Danfoss, Fairfield, and Durst.
For our Mini-padders and Micro-padders, we source track loaders and compact track loaders from various sources, thereby ensuring that our customers can choose from various platforms, offering them maximum flexibility.
Ozzie's in-house design approach means that every piece of Ozzie's equipment that we design and manufacture truly is our own. This enables us to control the outcome – fielding the best-designed, finest-built, safest equipment, packed with leading-edge features and built to last. Our business model helps to ensure the success of our customers and asset owners alike.
Our Quality Assurance and Quality Control capability ensure that every Ozzie's padding machine is designed and finished to the highest industry standards. Our claim to fielding the highest quality equipment is evidenced by the fact that most of our first-generation OPP-200 and OPP-300 padding machines are still in service after 20+ years.
Ozzie's mechanics and technicians assemble every Pipeline padder in our Company-owned shops in Leduc, Alberta, Canada, and Phoenix, Arizona, the U.S. We have equal manufacturing and servicing capabilities in both locations. Our dual in-house assembly and servicing capability provide our customers with a high level of assurance that we can service and support our machines in both Canada and the United States. (complimenting one of our other critical advantages, in-house design).
We provide our customers with end-to-end control over the process of conceiving and fielding the world's best pipeline padding machines.
We constantly strive to provide our customers with padding machines and solutions designed, engineered, and manufactured to the highest industry standards. We are committed to a process of continuous improvement of every piece of machinery that we design and manufacture.
Innovation is how Ozzie's began, when we invented the self-propelled, self-loading backfill separation machine (pipeline padder), in the late 1980s. Today, innovation continues to be driven by our company philosophy of commitment to offering the most robust, reliable, and safest padding machines on the market.
Ozzie's offers qualified machine operators/specialists to provide customer training for all of our machines, both in-house and on the job site.
Our modern, joystick-controlled equipment with primarily digital instrumentation provides machine operators with a user-friendly, familiar environment geared to meeting the standards of today's generation of heavy equipment operators. Our training is heavily focused on safe machine operation. Operator training includes:
We take job site safety very seriously, and operator training is an integral part of achieving this goal.
Parts and services are an integral part of our business. We understand that providing customers with high-quality parts and service is critical to their success.
Time is money on the right-of-way. Construction must go on, and equipment has to work. Ozzie's equipment is the most rugged in the industry. We adhere to a proactive maintenance program, which enables us to anticipate problems before they occur.
GPS units mounted on our machines relay critical operating data back to our service centers remotely, enabling us to identify and diagnose field service issues before they become a problem. Should the situation require it, we can dispatch a technician to deal with the field's issues regularly.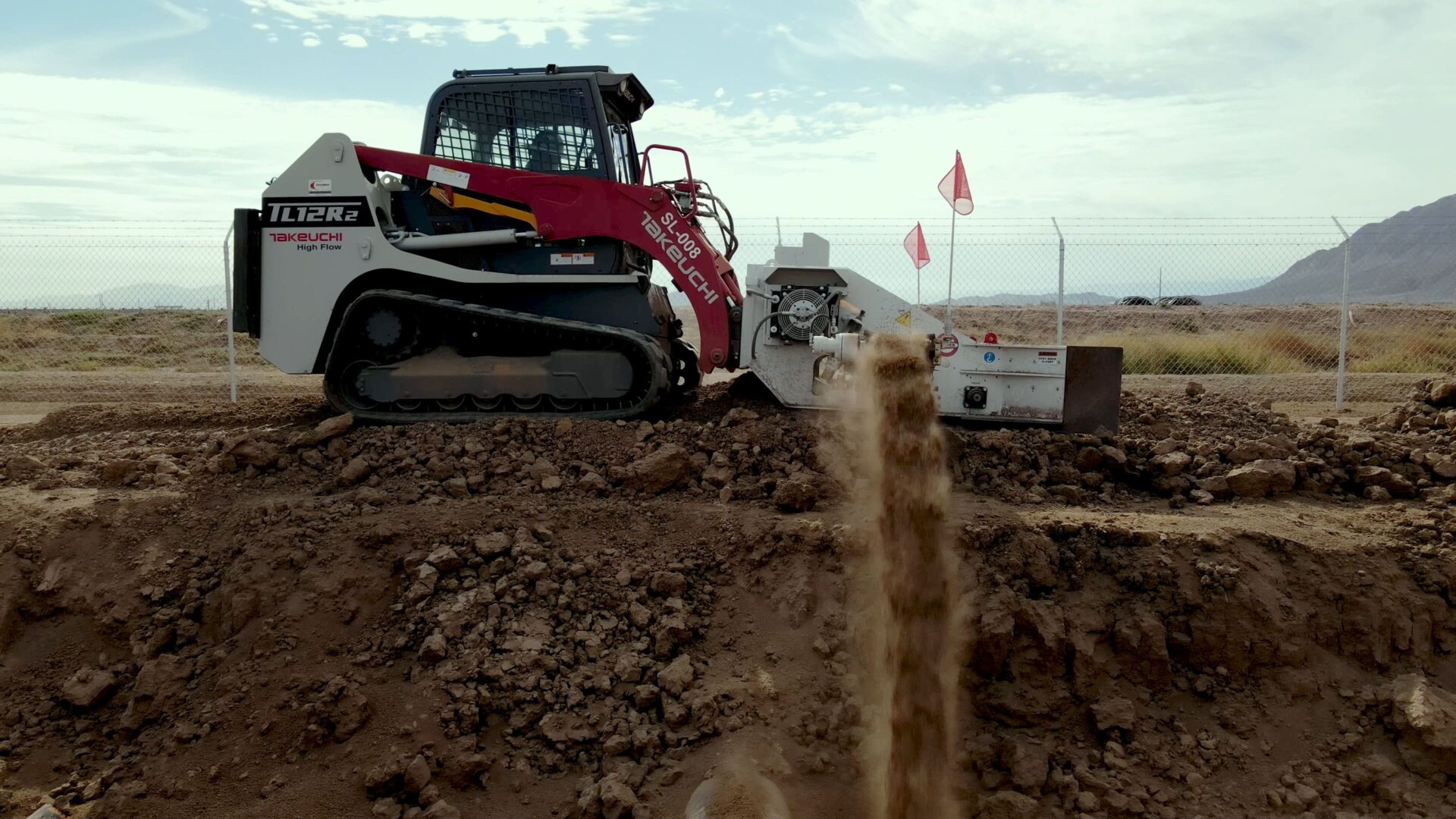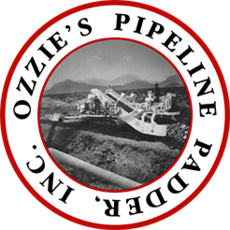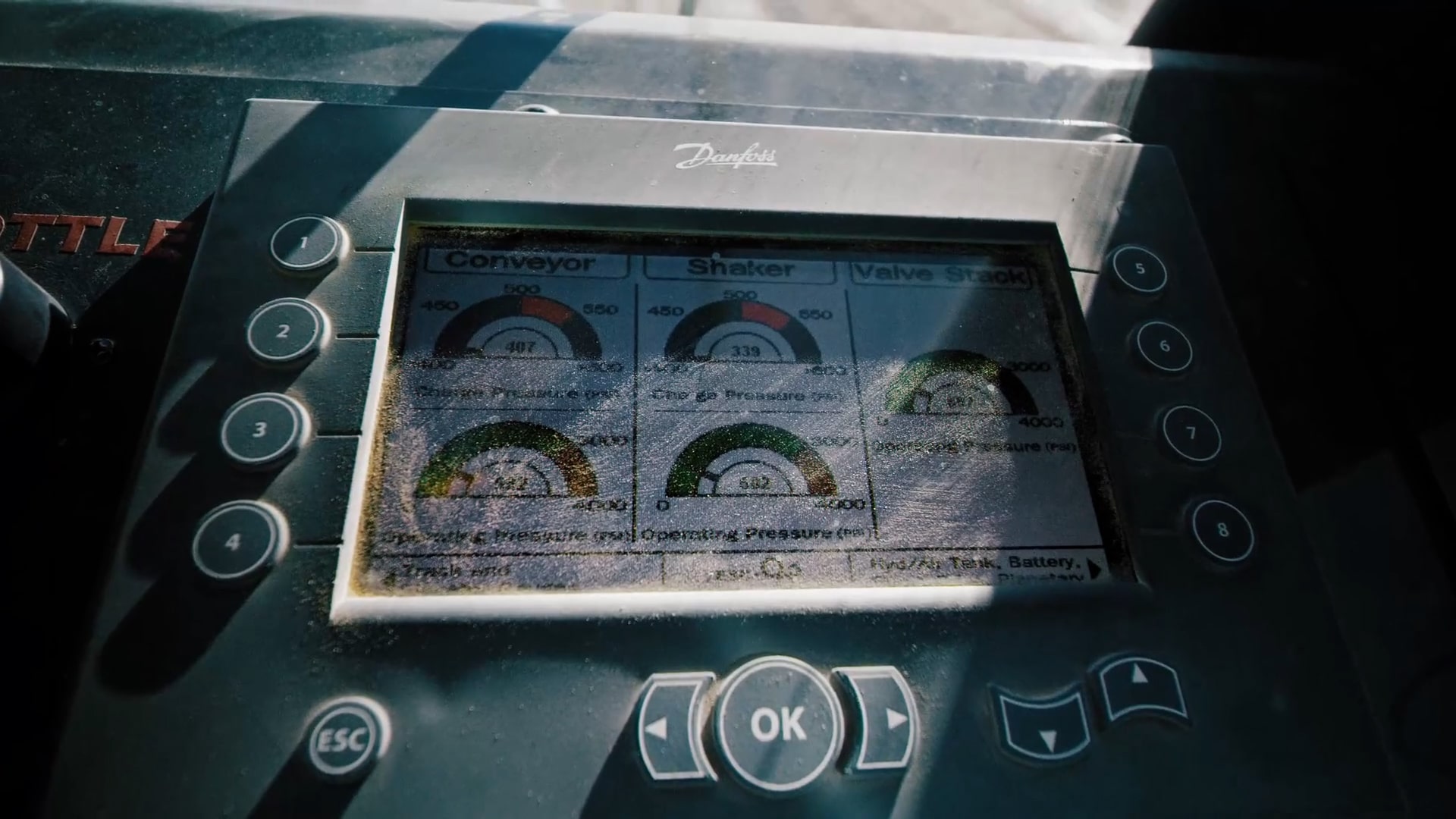 Ozzie's Pipeline Padder, Inc., formerly Southeast Pipeline Contractors, Inc., ("Ozzie's" or the "Company") was incorporated April 6, 1979, as a Mississippi Corporation. The Company changed its name to Ozzie's Pipeline Padder, Inc. on February 23, 2005. The first Ozzie's mechanical backfill separation machine ("Ozzie's Padding Machine" or "Ozzie Padder") was built in 1989. Ozzie's pioneered the concept of mechanical backfill separation. While there are several competing products on the market, the Ozzie Padder continues to be the industry leader.

Mechanical backfill separation ("Padding") is a process whereby a spoil pile of excavated material, usually from a pipeline trench or ditch, comprised of soil, rigid material, gravel, cobble, shot (dynamited) rock, or a combination thereof, is screened with a Padding Machine to eliminate stones and other hard material which may be contained in the spoil pile. Padding eliminates oversized and potentially damaging material from the spoil pile using vibrating screens, potentially damaging the pipe coating and or the Pipeline during the backfill process. The screen size, ranging from 0.5 to 4.0 inches (12.7 to 101.6 mm), is used to determine the maximum length of material that will be allowed to fall into the pipeline ditch and onto, over, and around the Pipeline. Padding is also used to backfill utility pipelines, utility cable, fiber optic cable, and wind farm and solar cables.

Ozzie's Padding Machines have worked worldwide, including North America, Mexico, South America, Algeria, Europe, Australia, New Zealand, and the Middle East. The Ozzie's Padding Machine is the global standard for mainline pipeline backfill separation ("Pipeline Padding").

Ozzie's large OPP-200 and OPP-300 mainline pipeline Padding Machines, Ozzie's has Ozzie's OMS-360 excavator style Padding Machine for smaller inch mainline pipeline projects as well as pipeline tie-ins, and the Ozzie's Mini-padder for small inch pipe under 10 inches (254 mm) in diameter. The Ozzie's Mini-padder is also highly effective for backfilling sewer and water, wind farm and solar cable ditch, as well as cable, fiber optic, and conduit. Ozzie's Padding Machines are robust, reliable, and versatile. Backfilling with an Ozzie Padder is the optimal, most cost-effective way to backfill a pipeline ditch.

With a full line of backfill separation solutions, we can work with you to meet any project requirement.